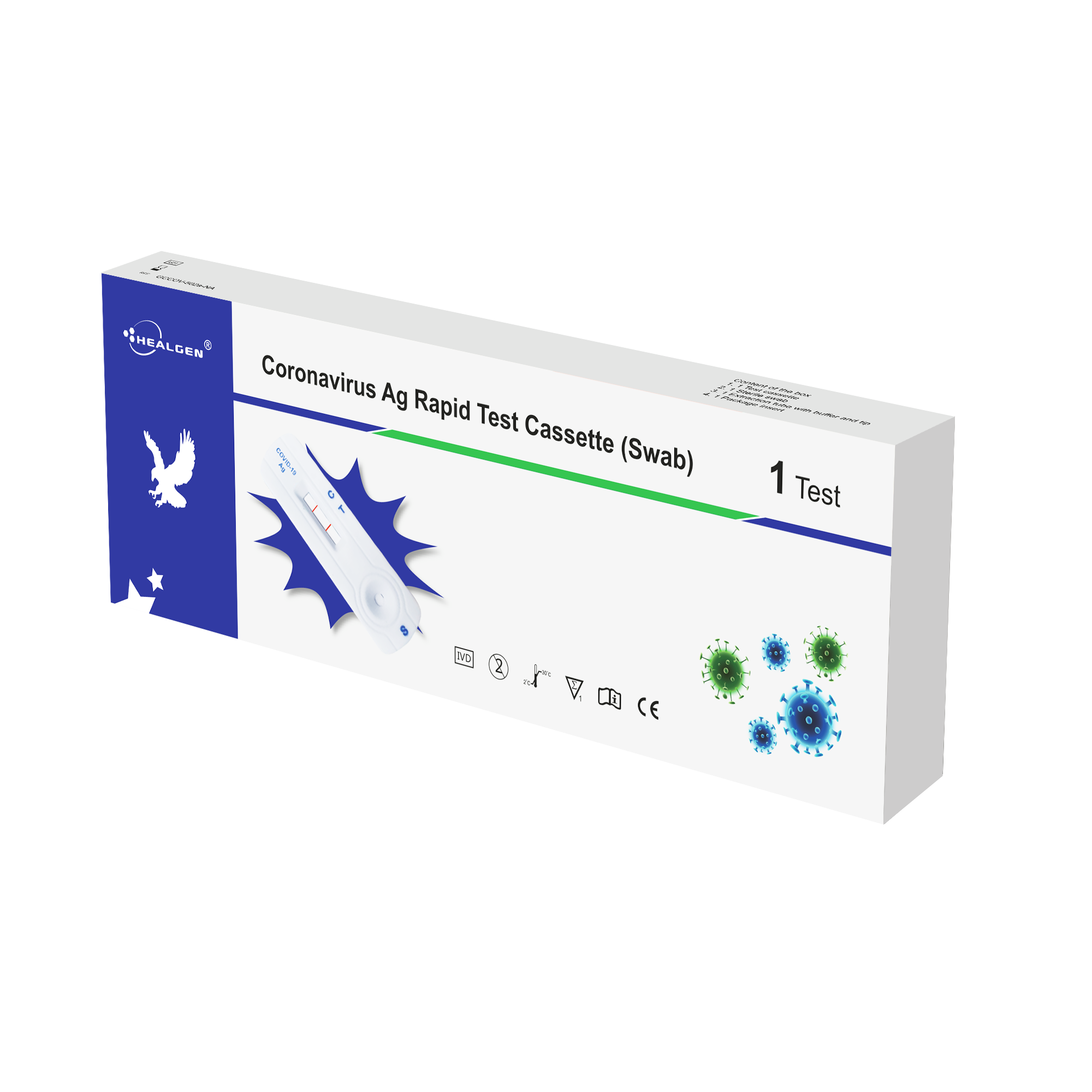 Healgen Antigen Test Kit
SINGLE PACKS
COVID-19 Lateral Flow Test Kits / Rapid Tests
Now you can test yourself at home or your staff and visitors at work with the Healgen Antigen Test Kits. These single packs make it more convenient to distribute to your staff and visitors.



APPROVALS

Approved by the NHS and recognised by the DHSC and MHRA, this swab test is intended for the rapid detection of COVID-19.
SAVE TIME & MONEY WITH THESE WORK / HOME TEST KITS
Test yourself at work or at home.
No expertise required.
Nasal Swab Test.
No need for blood sample.
Cheaper than a PCR test which gives you a result in up to 48 hours.
Rapid testing for SARS-CoV-2 antigen within 15 minutes.
Facilitates patient treatment decisions quickly.
Simple, time-saving procedure.
All necessary reagents provided & no equipment needed.
High sensitivity and specificity.
An application for exceptional use of a COVID-19 rapid test, to be used by members of the public for home use, was approved on the 23rd December 2020 by the Medicines and Healthcare products Regulatory Agency (MHRA),
click here
for details. The manufacturer and reseller advice that this kit is not designed for home use.
Single packs
1 Test Cassette
1 Sterile Swab
1 Extraction Tube with Buffer and Tip
1 Package Insert
Packaged
1 Single Packaged Test Kit
320 Single Packs per Carton
For purchase enquiries: -
Call: +44 (0) 20 8839 8888
Email: info@mtk.life