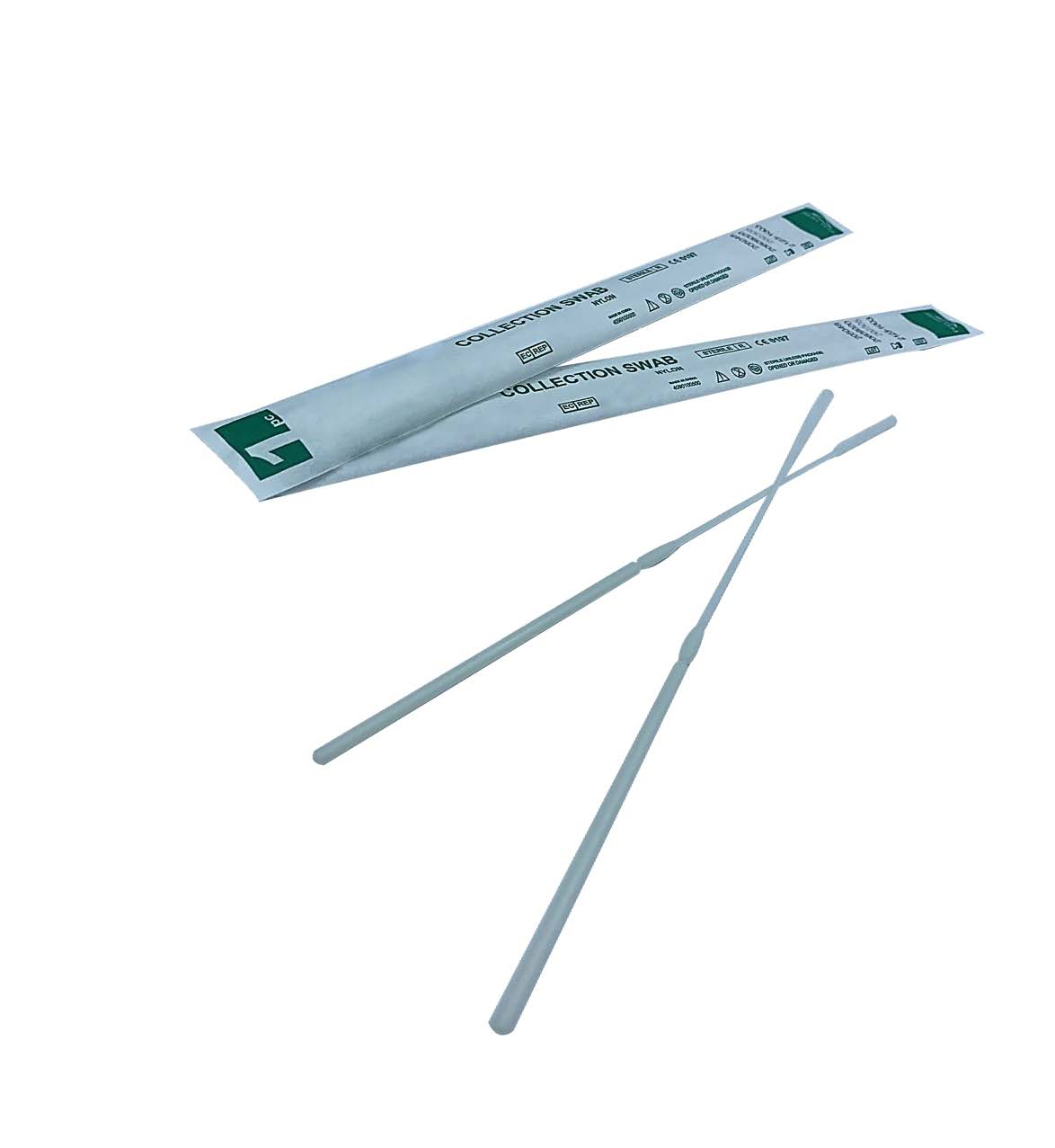 Recommended applications: oropharyngeal and Paediatrics
Oral Sampling Swab is a sterile ready-to-use sampling device recommended for collection clinical specimens for microbiology examinations.

Composed with fine shaft, nylon fibre tip and a peel pouch. The shaft is made of Acrylonitrile Butadiene Styrene material, which is straight, flexible and breakable at the fixed breakpoint. The tip is made of Nylon fibres and a proprietary adhesive, which is non-toxic and can provide the most absorption and releasing of specimens.
Gamma Sterile and Individual Peel Pack.
Dimension of Tip
Thickness: 6.0mm
Length 25mm
Dimension of Plastic Stick
Diameter: 2.5mm
Breakpoint: 30mm
Total Length: 152mm
Retail Box: Peel Pouch
Inner Carton: 500
Outer Carton: 1 (4 Inner Cartons, 2000 units)
Stock Code: MED/SWA2123-1006
Item Number:2123-1006