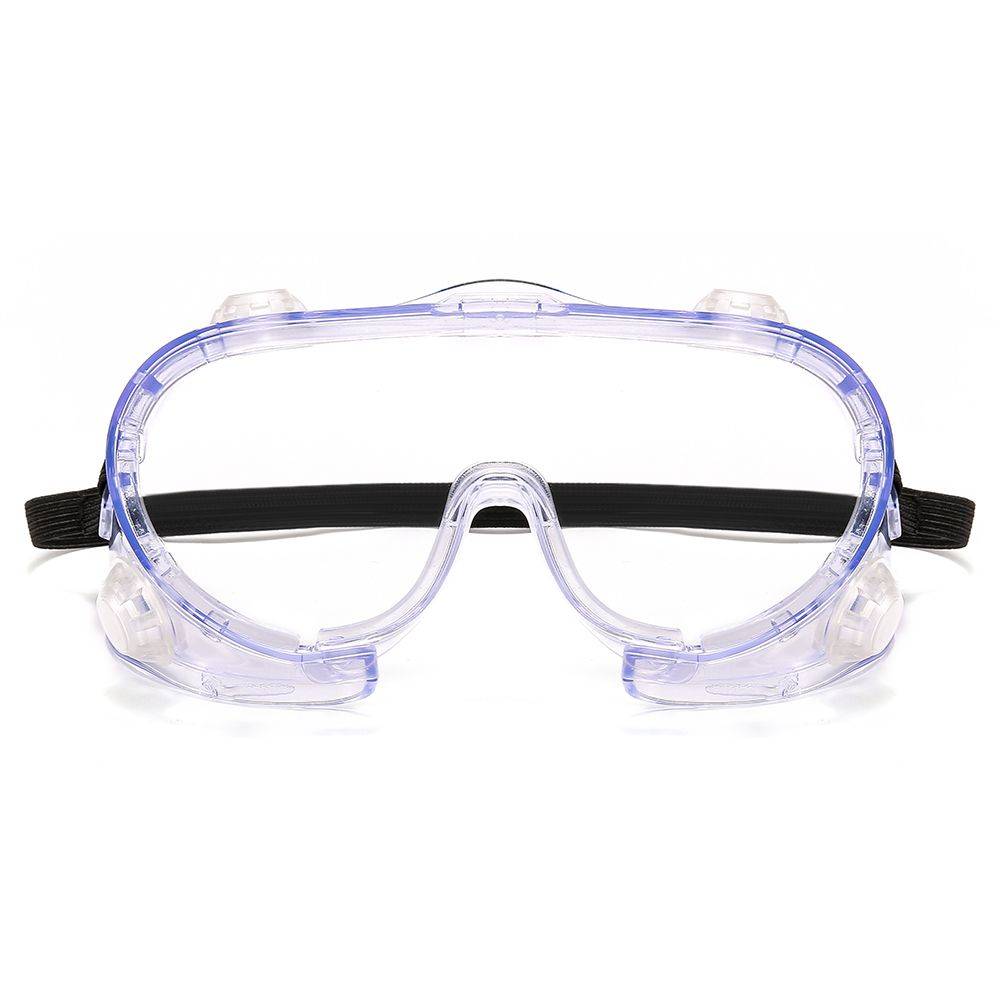 For protection of the eyes against liquid splashes and air born particles.
Adjustable head belt: The elastic band design to facilitate the fastening of the head circumference. It has wide space and it's suitable for various head circumferences.
Polycarbonate lens: clear lens, good visual effect, splash-proof, effective UV blocking.
Vented: These protective goggles include 4, white indirect vents that allow maximum airflow and superior ventilation; They help protect against liquids, dust, smoke, and chemical splashes, allowing you to work in a safe and secure environment.
Soft edge design: the frame is made of lightweight PVC, soft and bendable, comfortable to wear, no pressure feeling.
- Polycarbonate lens; clear lens and effective UV blocking
- Lightweight PVC, soft and bendable, comfortable to wear

- Anti-fog, anti-scratch, wide-vision lab safety goggles

- Safety against chemical splashes and airborne particles

- Goggle vents to protect against liquid entering the eyes

- Adjustable chemical resistant head-belt

- Impact resistant

Retail Box: 50 units per box
Stock Code: MED/GOGGLESAFE
MN: JHSG205
EAN: 5055377844844