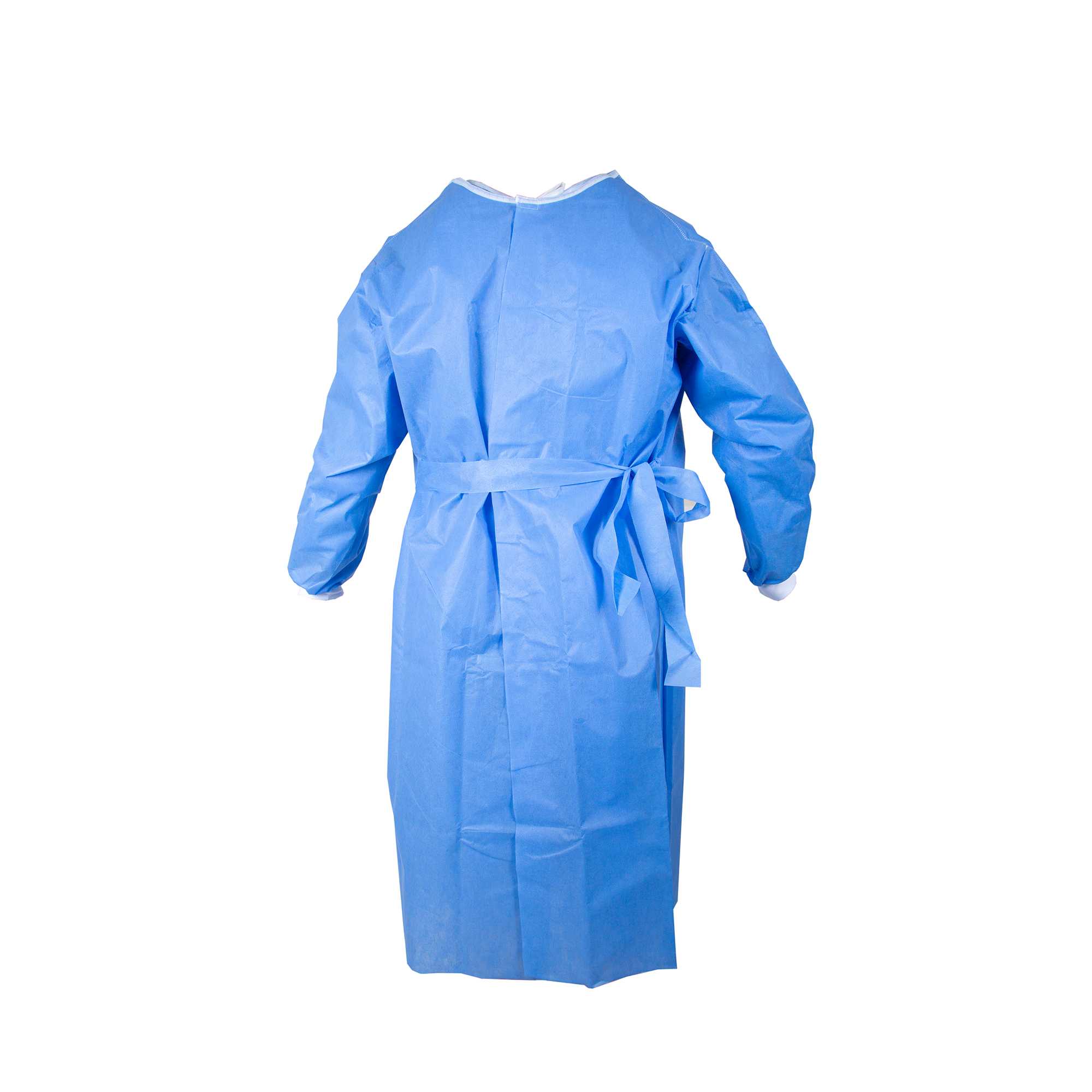 Surgical SMS Sterile Gowns
MHRA Approved
These gowns are ideal for clinical use where a bacterial barrier is required. SMS gown material is made from layers of spunbond Polypropylene material giving strength, with a layer of melt-blown material for repellency.
SMS, 45g
Strong, soft gown material.

A lightweight, breathable and anti-static fabric for maximum wearer comfort.

Fluid repellency (treated to provide increased repellency to low surface tension fluids such as blood).

Adjustable neck-line fit with hook and loop touch fastening.

Long sleeves with knitted cuffs.

Fully overlapping back with side tie-fastenings for easy accessibility.

Sterile, single use and latex free

MHRA Approved, EN13795-1:2019, EN ISO 13938-1:1999, EN 29073-3:1992, EN ISO 811:2018, EN ISO 11737-1:2018, EN ISO 22612:2005, EN ISO 22610:2016, EN ISO 9073-10:2004, EN ISO 13938-1:1999, ISO 3801-1977
Boxes per Carton: 90

Carton Size: 67 x 30 x 55 cm

Stock Code: MED/MEDGOWN-M